Our Staff
All of our technicians are members of AOA (American Optometric Association) and we have paraoptometrics on staff, which are assistants or technicians that work under the optometrist. To keep up with the latest optometric education, we have in-house training. Additionally, we attend state or national meetings to maintain our certifications.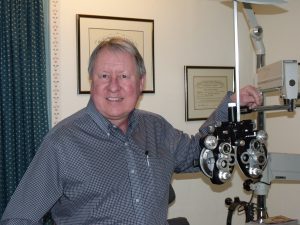 Dr. N. Scott Ferguson
Optometrist
Dr. Ferguson has served as president of the Maine Optometric Association and the Maine Optometric Association Glaucoma Committee has recognized him for his work. The doctor has also served on the Maine State Board of Optometry for 10 years. Additionally, Dr. Ferguson is an Army veteran and served eight years as an Army optometrist.
Ferguson Optometry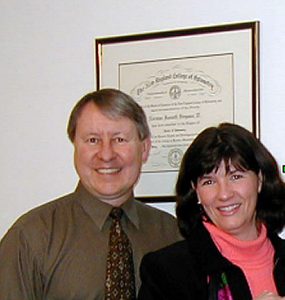 Mary Dunn, CPOT
Retired Office Manager
Mary retired December of 2021. She has been an exceptional Manager to the practice and will be missed greatly.
Mary has served as the office manager at Dr. N. Scott Ferguson's Optometric practice in Fryeburg for over 20 years. She has also served on the boards of the Maine Paraoptometric Association and the New England Council of Optometrists, Paraoptometric Section.
She is the past recipient of the Paraoptometric of the Year Award for Maine, New England and American Optometric Association Paraoptometric Associations.
Education in the field of paraoptometry is her passion. She has been Chair of Education on both the Regional and National level. Putting together comprehensive programs to teach Paraoptometrics in Practices in Maine and the United States.
Ferguson Optometry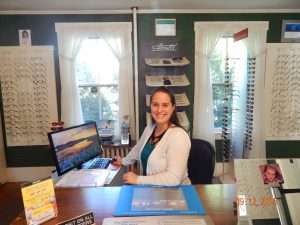 Brittany Sawyer, CPO
Office Manager
Brittany is the Assistant Manager of our Optometric family. She began her Paraoptometric journey with us in July of 2010 when she applied for our Internship. She quickly became indispensable, learning every aspect of the Practice. She obtained her Certification, CPO, in 2011 and is now studying for her next level of training as a Certified Paraoptometric Assistant, CPOA.
She currently volunteer's her time with the CPC for review of educational credit. Along with the Maine Paraoptometric Association, Inc. She also received Maine Paraoptometric of the Year in 2016.
Ferguson Optometry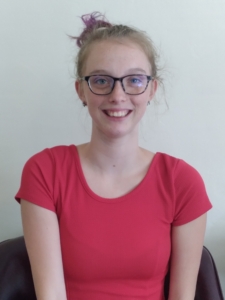 Aurora Spaid
CPO
Aurora is the newest member of our Optometric Family. She is now a Certified Paraoptometric. She will be on her way to becoming a Certified Paraoptometric Coder over the next couple years. She is currently Volunteering her time on the board for the Maine Paraoptometric Association Inc.
Aurora loves to read, and spending time with her guinea pig, Oliver.
Ferguson Optometry